Has your software let you down with the recent Teleplan updates?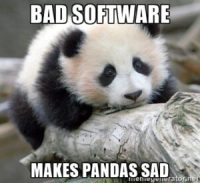 Not ClinicAid. We happily completed all conformance testing well before the September 8th switch over and have since had zero connectivity issues.
Better yet, as ClinicAid is installed on our own servers, we take care of all updates automatically with zero interruption to our clients. That means nothing to download, install or maintain.
How's your software doing? Maybe it's time to switch to ClinicAid.